MGs in the Park 2017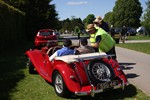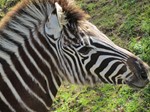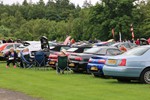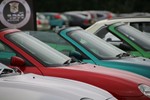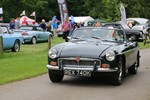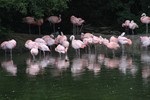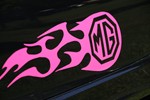 Sunday 4 June 2017 from 10am
Free entry for MG drivers to Wildlife Park
Discounted group rate entry to Wildlife Park for passengers
Classic and modern MGs welcome
FREE entry to MG Event for all once in the Wildlife Park
MG Owners Club, trade and craft stands
Pride of Ownership Competition
MG run around the Cotswolds
Raffle
Pre-booking NOT required
Oxfordshire MG Owners Club's annual event, 'MGs in the Park' will be on Sunday 4 June 2017 at the Cotswold Wildlife Park, which is just off the A361 Burford to Lechlade road, two miles south of the A40 Burford roundabout in Oxfordshire. For SATNAV route, use OX18 4JP.
The event starts at 10am and normally goes through until around 4.30pm.
This is Oxfordshire MGOC's 19th annual event and the largest gathering of MGs in the county. We hope to see as many MG owners as possible at this event.
Entrance to the MG Show, the Wildlife Park and all its attractions is free for the MG driver, with any passengers paying Cotswold Wildlife Park's group discount price for entry. See Cotswold Wildlife Park visitor information for more details. Oxfordshire MGOC itself does not charge for entry into the 'MGs in the Park' event, so all in all, it promises to be a 'Grand Day Out'.
Last year, the event attracted over five hundred and eighty MGs ranging from TAs, MGAs, Midgets and MGB/Cs through to the MGF/TF convertibles, the modern range of ZR/ZS/ZT saloons and even a couple of the Chinese MG6s, along with the new MG3s, were on show.
We expect to have representatives from the MG Owners' Club Headquarters in Cambridgeshire with their range of club and MG regalia. There will also be representatives from other associated organisations, MG spares' businesses and craft stalls. All this, together with the Pride of Ownership competition in the late morning, the Cotswold Run in the afternoon and the Club raffle, should make for a fun day.
Don't forget to bring along any unwanted MG bits and display them by your car. Have a clear out of your garage and make a bob or two.
This is a fabulous venue with so much to see and do. The Wildlife Park is home to Meerkats, Humboldt Penguins, Asiatic Lions, Morelet's Crocodiles, Red Panda and White Rhino, to name but a few, Why not bring the family along, as the kids will love it too? (Cotswold Wildlife Park's group discount price applies for any passengers attending MGs in the Park).
Dogs are welcome, but must be kept on a leash. No picnic stoves or barbecues are allowed in case we inadvertently cook any of the wildlife!
No pre-booking is required. Just turn up on the day from 10am onwards and join in the fun.
Make a date in your diary now. We hope to welcome you there on Sunday 4 June 2017
Contact John or Jean King for more details
For photographs of MGs in the Park 2016 event, please see the Club's Gallery

The friendly MG Club in Oxfordshire