MGs in the Park 2019
Join us on Sunday 9 June at the Cotswold Wildlife Park for our 21st birthday event.
Free entry to the Wildlife Park for MG and driver
Reduced entry fee for MG passengers - £11.50 (adults), £8 (children)
Free entry to the MG event once in the Park
Event runs from 10am to 5pm; no need to pre-book.
Attractions include:
The fabulous 160 acre Cotswold Wildlife Park
Pride of Ownership Competition
Car of the Show - The King Award
MG Owners Club Stand
Road run around the Cotswolds
Trade and craft stands
Mega raffle
This Oxfordshire MGOC's will be celebrating its 21st anniversary. This event will be the largest gathering of MGs in the county. We hope to see as many MG owners as possible.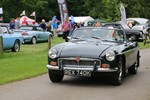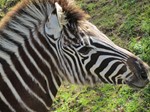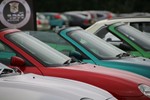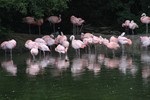 All classic and modern MGs are welcome. The event attracts over five hundred MGs ranging from TAs, MGAs, Midgets and MGB/Cs through to the MGF/TF convertibles, the ZR/ZS/ZT saloons and the new MG6s and MG3s.
This is a fabulous venue with so much to see and do. The Wildlife Park is home to Meerkats, Humboldt Penguins, Asiatic Lions, Morelet's Crocodiles, Red Panda and White Rhino, to name but a few. Why not bring the family along, as the kids will love it too?
You can bring along any unwanted MG bits and display them by your car.
Dogs are welcome on leads and picnics are fine. The Park also has many quality food outlets. No barbecues or stoves are allowed.
Make a date in your diary now for Sunday 9 June 2019 from 10am to 5pm.
For directions see Cotswold Wildlife Park - map.
For further details please contact:
Area Secretary - Pete McHugh areasecretary@oxfordshiremgoc.co.uk
Events Secretary - Peter Mapson eventssecretary@oxfordshiremgoc.co.uk
Club events:
---


The friendly MG Club in Oxfordshire